Welcome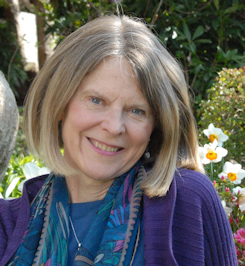 I'm an experienced and accredited counsellor/psychotherapist working with individuals and couples in the southeast.
People come to counselling for many reasons, but often the reason is a life crisis. You may be feeling depressed, anxious or overwhelmed, experiencing low self-esteem, or conflict in a relationship. But a crisis can provide the necessary catalyst for change, giving you the drive and momentum to overcome obstacles and make the choices which lead to the life you want.
My work is based on supporting self-reflection, with compassion and understanding, and giving you the 'breathing space' to explore your thoughts and feelings. This enables you to gain greater self-awareness and insight, and then to make choices that are more in alignment with your deepest needs and desires and contribute to a more contented and fulfilling life.
I work extensively with EMDR, a powerful tool for changing negative patterns of thinking and behaviour (one of only two Government-approved therapeutic approaches). I'm also a qualified supervisor for counsellors and therapists.
I have a diverse training which allows me to work with each client according to their specific needs. My qualifications include: Advanced Diploma (6 years), Diploma in Couples Counselling, Diploma in Supervision, EMDR and CBT training, 2 year Gestalt and 1 year Jungian training. I have taught self-esteem courses for 10 years and have significant mindfulness training and lead a weekly meditation group in the southeast. I am accredited by UKCP, one of the two main bodies regulating the counselling and psychotherapy profession, and abide by their code of ethics and practice.